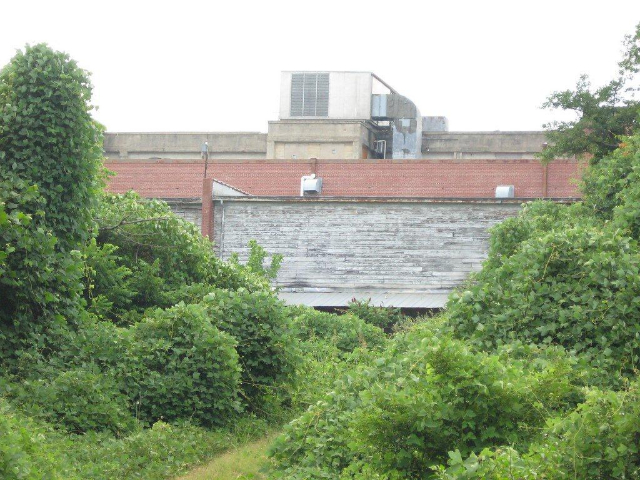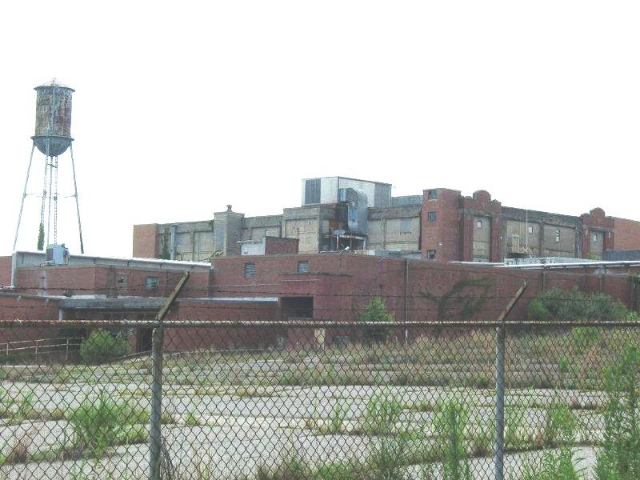 Project Scope
The purpose of this specific workshop was to brainstorm potential redevelopment strategies for the Doran Mill specifically, and the legacy building inventory in Cleveland County in general, in the context of a comprehensive community plan. In 2009 Cleveland County foreclosed on the mill located at 400 Polkville Road (SR 226). The County has initiated Phase 1 and 2 environmental studies of the site. The County is interested in investigating and prioritizing redevelopment and real estate options for this property that are beneficial the community and county.
Team Members
Local Leaders
David Dear – Cleveland County Manager
Rick Howell – Shelby City Manager
Ted Alexander – Mayor
Bill McCarter – Cleveland County Planning
Walt Scharer – Shelby Planning
Roger Holland – Holland & Hamrick Architects
CPN Institute and Collaborating Partners
Mike West – Institute Director
Peter Marsh – Institute Chairman
Tommy Lambeth – UNC System Liaison for CPNI
Felicia Dean – CPNI Research and Grants
Michael Schiftan – CPN Member and Development Consultant
Jerry Deakle – Brownfield and Redevelopment Project Expert
Scott Steele – Cherokee Gives Back Foundation
Blake Strayhorn – Cherokee Investments
Catherine McClain – UNC Keenan Flagler – Urban Investment Strategies Center Associate
Jo Leimenstoll – UNCG IARC and Historic Preservation/Main Street Program Expert
Emmylou Burchette – Burchette & Associates
Recommendation
CPN Institute leaders facilitated an interactive discussion among workshop participants about the Doran Mill property characteristics and the community context for prioritizing redevelopment strategies. As an outcome of that dialog, the following redevelopment recommendations emerged as priorities for the city and county to consider:
Warehousing/Distribution/Manufacturing – This was seen as the most likely redevelopment strategy that can be put into motion immediately. The team recommended a market study of this strategy, to include competitive locations and target companies.
Property subdivision – This could provide funds to offset pre-development expenses and enhance redevelopment revenue.
Property trade – Mill sites adjacent to the Shelby Central Business District and regional hospital have a much wider range of potential applications. The committee recommended that the County initiate discussions with the Shelby Cotton Mill on the potential for a property trade or public private development partnership that would result in the best use of both sites
Investigation of historic value – This could add value by determining the feasibility of historic or mill bill tax credits
Selective demolition/environmental work – Demolition of portions of the building could make the rest of the building more marketable. An environmental study was one of the requirements before pursuit of this option.
Other redevelopment strategies –

Institutional or research /educational use
Continuing Care Retirement Community
Next Steps
The CPN Institute stands ready to assist the county by creating a platform for legacy property
repositioning and "priming the pump" for redevelopment. Follow-up steps from the workshop
include:
Preparing a more detailed inventory of all legacy mill buildings and infrastructure in the county.
Getting an appraisal on the Doran Mill property.
Conducting the appropriate level of Phase 2 environmental study and applying for the Brownfield program.
Conducting detailed building survey and building conditions assessment, including developing CAD planning documents to support marketing efforts and renderings for redevelopment strategies.
Studying feasibility of historic listing and tax credit availability. Investigating thematic nomination.
Developing targeted market studies for specific redevelopment strategies.
Preparing a database of state local and federal incentives and financing mechanisms.
Developing a preliminary estimate of costs and funding sources for pre-development work and potential uses.
Developing marketing materials including site and architectural renderings to create interest in the development community.