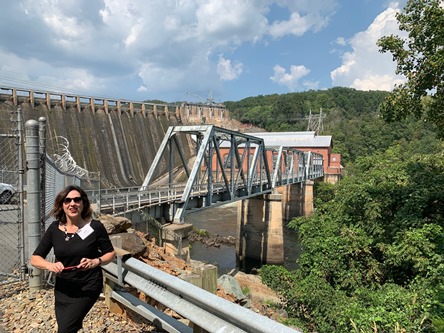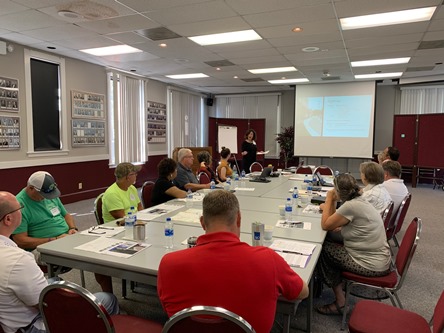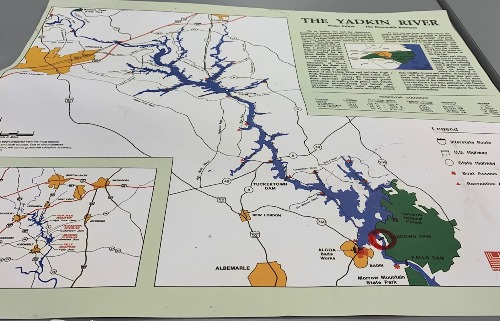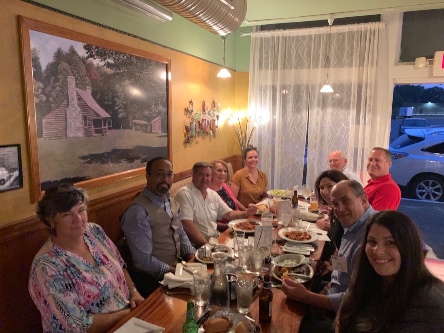 Project Scope
Badin is a town located in Stanly County, North Carolina. At the 2010 census, the town had a total population of 1,974. The CPNI Workshop in Badin, NC was completed September 12-13, 2019. Workshop volunteers toured the town and met with key leaders to discuss propelling economic development. Workshop leader Julie McLaurin grew up in Badin, so CPNI got a personalized experience.
"Badin is a community where people can live, work, worship, and play without the hustle and bustle of a larger city. The people of Badin enjoy a place where they can walk or drive a golf cart down the street to pick up their mail, eat at one of the restaurants, fish from the bank of Badin Lake, play a round of golf, or just visit with neighbors. Badin is a place where everyone knows their neighbors, and they work together to help each other".
Team Members
BADIN WORKSHOP PARNTERS:
Rachel Taylor, NCGrowth Analyst
Carolyn Fryberger, NCGrowth Economic Development Manager
BADIN CPNI TEAM:
Julie McLaurin, team leader – Little
Doug Burns, SGA | Narmour Wright Design
Sun Breza, ECS Southeast, LLP
Peyton Fairbank, HICAPS, Inc.
Jerry Guerrier, Wake Technical Community College
Phil Jones, UNCC (retired)
Pat Fogleman, CPN of NC
Recommendation
Final Summary
Report in process…
Click here
to see additional photos from the workshop.
Click here
to read a letter from Mayor & Town Manager of Badin