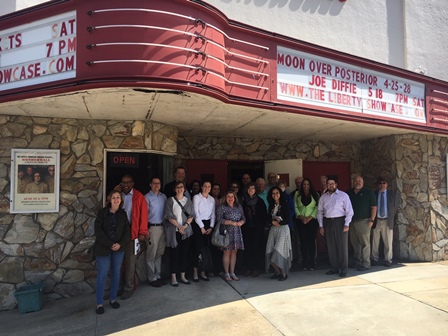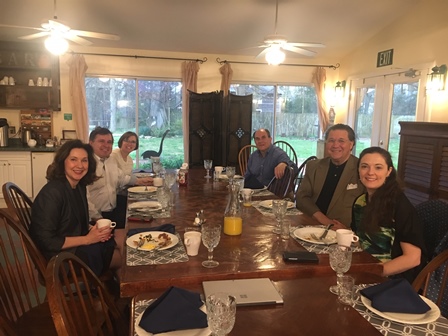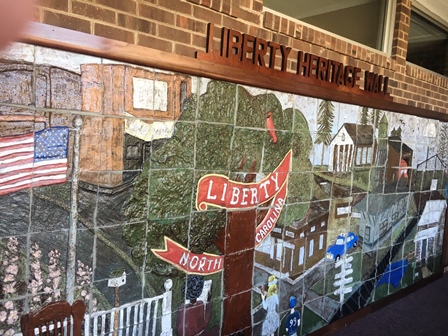 Project Scope
The CPNI Workshop to assess the economic conditions of Liberty, NC was completed April 4-5, 2019. In addition to touring buildings and the downtown landscape, workshop participants identified key issues areas and brainstormed potential strategies for the town moving forward.
"Liberty is an All-American town in the Heart of N.C. We are rooted in our heritage, embracing the present while moving towards the future. We are a diverse community united in our efforts to promote growth, leadership, economic development and family values."
Team Members
LIBERTY WORKSHOP VOLUNTEERS:
Maya Anderson, NCGrowth Analyst
Rachel Taylor, NCGrowth Analyst
Carolyn Fryberger, NCGrowth Economic Development Manager
LIBERTY CPNI TEAM:
Michael Cole, team leader – ColeJenest & Stone
Doug Burns, SGA | Narmour Wright Design
Sara Downing, Shiel Sexton
Maurice Harrison, Schneider Electric
Julie McLaurin, Little
Jeffrey Oleynik, Brooks Pierce
Pat Fogleman, CPN of NC
Recommendation
Discussions in the workshop rested on revitalizing the downtown main street and improving connectivity between Liberty's key assets within that scope: the Liberty Showcase, the Liberty Hardware Store, the Liberty Antiques Festival, and the location of government buildings. Recommendations focused on four key areas:
Creating a Downtown Development Corporation located in downtown
Coordinating with Reynolds Neely to create Land Use Plans and create coordinating Small Area Plans
Developing public open space as a "Heart" downtown
Working with Randolph Community College to have a presence in downtown Liberty
Liberty is a town of almost 3000 located near the larger metropolitan areas of Raleigh-Durham-Chapel Hill, Greensboro, and Asheboro. As such, the CPNI workshop focused on incorporating factors that will allow Liberty to become a desirable "bedroom community" that services commuters to these larger metropolitan areas. In order to do this, Liberty needs to revitalize its downtown and entice small business to service retail needs and builders to add new housing stock to the city. Liberty plans to leverage the already successful Liberty Antiques Festival and the Liberty Showcase for the captive audiences they bring to town.
Renewing itself as a "bedroom community" with a revitalized downtown will also help Liberty prepare for the eventuality of the development of one of the nearby megasites. Development of these sites will likely mean a large influx of people to the area which will strain the small town's current resources. Putting a plan into place through the CPNI workshop will help Liberty anticipate this growth and mitigate any negative side effects.
Liberty plans to have a bustling downtown that will support retail and restaurants, as well as the festivals the town already hosts. This will bring small business back into Liberty, decreasing the brain and financial drain they are currently experiencing due to proximity to these larger towns. Liberty's downtown development will spur Liberty's economy and support the commuters who choose to make the small town of Liberty home.
Final Summary