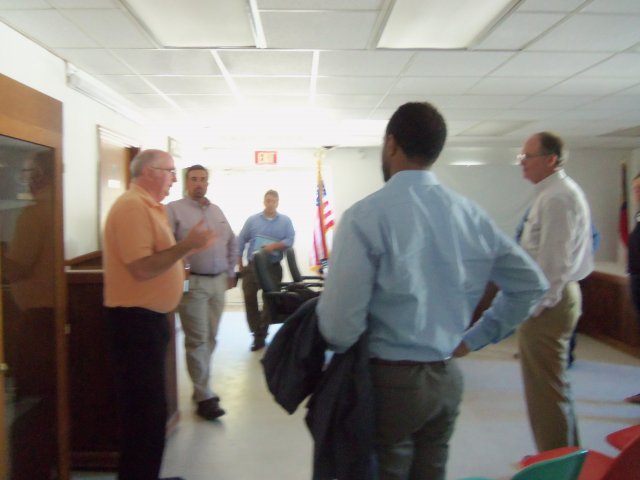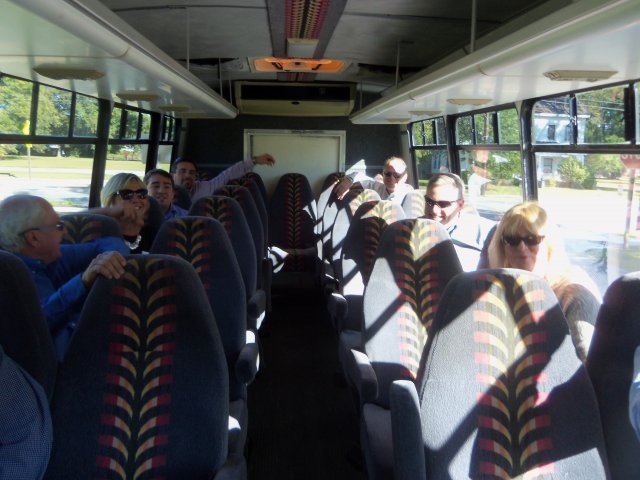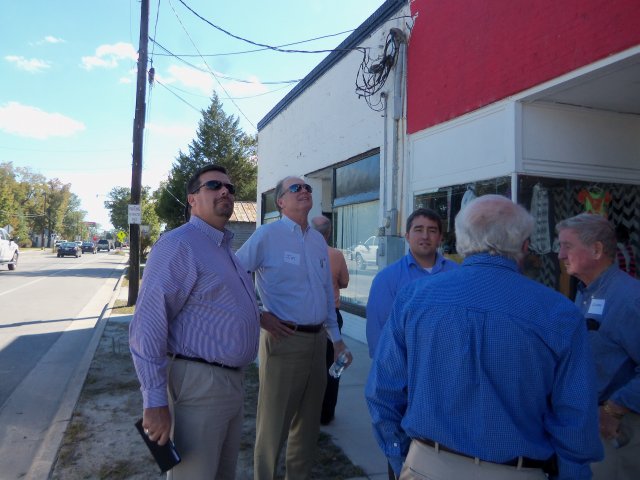 Project Scope
A CPNI Team of volunteers spent two days in Maysville, October 21-22, 2015 to convene with town leaders, tour the town, project assessment and planning, and project delivery.
Click here
to see all the photos from the Maysville Trip.
Team Members
Local Leaders
James Harper – Town Manager of Maysville
Dan Ryan – Engaged citizen & volunteer
Wayne Salem – President of Maysville Development Corporation
Elwood Moore – Engaged citizen & volunteer
David Elliot – Pastor of St. Luca Church in Maysville
Robert Broomer – Engaged citizen & volunteer
Judy Hills: Executive Director, Council of Governments in New Bern
CPN Institute and Collaborating Partners
Jim Schenck – CPNI Institute Chairman, Conner Gwyn Schenck PLLC
Doug Burns – KSQ Architects
Jeanine Bachtel – University of North Carolina at Charlotte
Janet Brooks – Clark Nexsen
Chris Busch – Geo-Hydro Engineers
Pat Fogleman – CPN Staff
John MacKay – MBP Carolinas, Inc.
Thomas Frere – Studen Liaison, UNC Chapel Hill
Mark Little, NCGrowth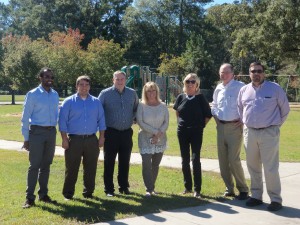 Recommendation
Improving the Look of Main Street Storefronts:

Main street programs
Leasing programs
Display community projects and announcements
Formation of Merchant's Association
Create an initiative to create historic conservation district in the commercial and residential blocks around the business district

Developers of Lakes on the White Oak:

Talk to developers about a concession agreement to allow community members to access the water
Private rental businesses – kayak & canoe
Consider mixed-use zone, higher density to make a project economically feasible on the property

Dollar Store:

Add a pharamacy, a P.A., and LLC in the building

Train Station & Commercial Park:

Should serve as a welcome/commercial hub
Seek sources from Developer Associations about ideas for the property

Waste Treatment Plan

Get a lifecycle cost analysis done
Make sure lines going into the waste water treatment plant are large enough to support future development
EPA's Harship Grants Program is a potential source of funding for these types products.

Look at the macro and micro levels where the town needs to be and wants to be
A conditional zoning district has the potential to solve lot of problems in Maysville
Be careful about holding up growth and development based on what might happen with the DOT and Highway 17.
Final Report