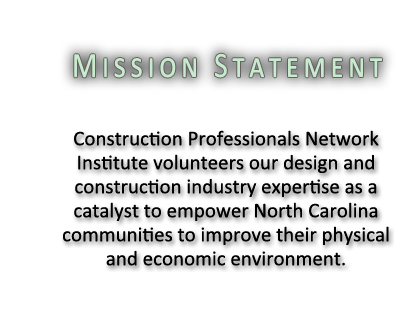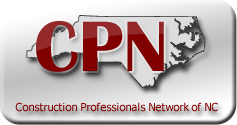 Construction Professionals Network Institute, Inc. is a non-profit initiative focusing on construction industry related projects and community service throughout the State of North Carolina.
CPN of North Carolina, Inc.
,  a non-profit construction industry membership organization, founded
CPN Institute
in 2006 to expand its mission of service to the construction industry and provide assistance to communities throughout North Carolina. The CPN Institute was incorporated as a non-profit 501 (c) (3) corporation in 2011 to focus on education and community services.
---
NCGrowth Conducts Workshop in Roseboro with the Construction Professionals Network Institute 5/2017
NCGrowth partnered with the Construction Professionals Network Institute (CPNI) to conduct a two-day economic development workshop in Roseboro, NC, on April 6th and 7th. CPNI is a statewide membership organization of business and professional leaders in the design and construction industry. The organization holds workshops to help communities improve their physical and economic environment, providing recommendations on how the built environment can be leveraged
Learn More
Windsor Update
One of CPNI's first completed projects was the Town of Windsor. CPNI was requested by the Town of Windsor, NC to compile a team of experts in development, design and construction to help them evaluate and develop a comprehensive strategy to better utilize existing buildings as part of the NCSTEP Program established by the NC Rural Economic Development Center is May of 2011. On
Learn More